The Pamex journey to 25 years in business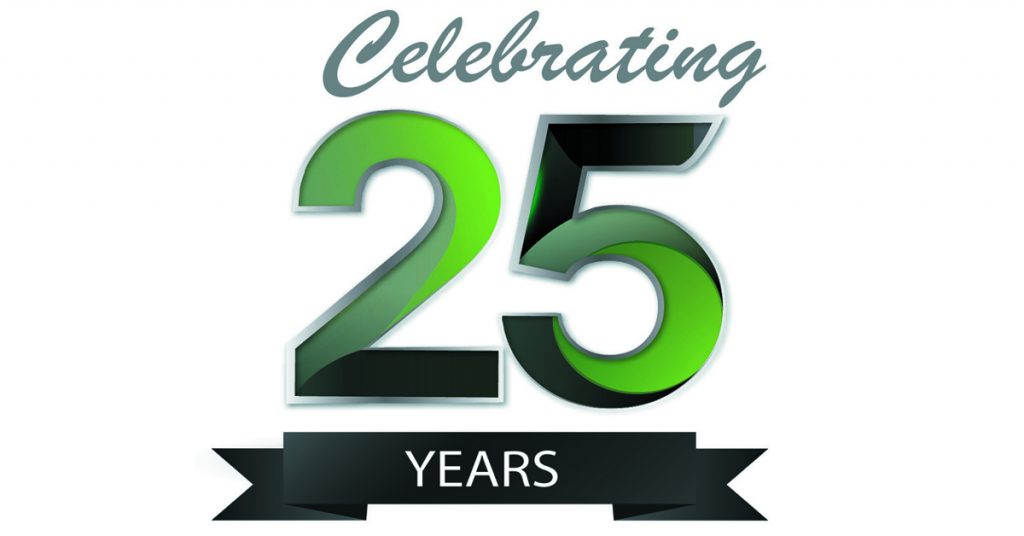 Enjoy a wonderful tribute recently written the Mayo News newspaper on the inspiring Pamex journey to 25 years in business. 
What makes Pamex special is the dedication of its staff. That's why Pamex is the choice of a growing
number of multinational companies who choose the Mayo based company to distribute their products across the island of Ireland. It's always a good sign when staff join a company and choose to stay for the long term. The longest serving employee is Pamex office manager Pauline Faul, who joined the 25-year old company in 2005 and she still reigns supreme. Founders Tom and Mary Murphy are also happy that other employees have learnt from their Pamex experience and training and have gone on to progress their careers in other companies but remain part of the Pamex family.
"People do business with people", says Tom, "that's part of the Pamex success. Our partners that we distribute for, like the nature and the ethos of our incredibly professional, and always courteous, staff led by recently appointed General Manager, Cormac Kearney and sales manager, Gerard Murphy. And of course, there's Diarmuid Gavin, General Manager of Pamex's fast growing joint venture with world renowned Ophthalmology firm Laboratoires THÉA, pioneering a new generation of ophthalmology products in the field of glaucoma and other debilitating conditions.
Pamex Limited is well placed to start the next quarter century of supplying unique products to the Irish market with enthusiasm and professionalism and continue their mission to help make life more comfortable for customers throughout Ireland.
YEARS Celebrating "It's a mystery". That's the pithy response from Castlebar businessman Tom Murphy when asked about his 'appearance' and 'disappearance' on RTE's Late Late Show. This is a strange tale involving an invitation that never came, an appearance that never happened and communications sent, but never responded to. This mystery led to Tom even writing a book about it, that he called 'It Never Started on the Late Late Show', a reference to the TV programme's famous strapline.
The book detailed how there never was a Late Late Show appearance by him, how hundreds of people say they 'definitely saw him' on the TV programme and how, despite many offers to do so, he still hasn't been invited on the nation's favourite programme to solve the mystery. Murphy comments, "It's the 'ferocity' of those who 'know' they saw me on the programme that is most intriguing. They are absolutely convinced. Nothing I can say can make them think they're mistaken – 'but I saw you myself', being the common response."
It actually all started a quarter of a century ago, in Mayo, when Tom Murphy's position was made redundant from his pharmaceutical sales job. He and his wife, Mary, then with a young family, had the most difficult decision to make, to reverse Cromwell's famous maxim and to leave Connaught, to head to Dublin or farther afield, or to hell with it and set up a business on their own. They wisely chose the latter and Pamex Limited was born.
Twenty-five years in business in September 2020, Pamex has grown and grown. The business is focused on sourcing and distributing the highest quality niche products from around the world that have a positive impact on peoples' lives. This is most important to the Murphys. It's part of their business ethos, the concept of a business being good whilst doing good. Being a successful marketing and sales company, Pamex promotes, sells and distributes only products for which it has exclusive rights. It manages all aspects of the importation, warehousing and despatch of products, along with providing a highly motivated sales force and administration personnel.
Pamex-distributed products that are familiar, all have that common thread of having specific benefits for people's lives; products such as Alflorex for gut health, Zenflore which reduces fatigue and supports mental performance, Kin Dental products recommended by dentists nationwide, BioXtra for Dry Mouth that alleviates dry mouth associated with cancer treatments. Tom has even created his own product, De Facto Shaving Oil, that gets rave reviews and is said by users to be 'the best ANYONE can get'. His shaving oil that challenges the well-known big brand shaving foams is Tom's unique blend that is manufactured in Mayo and sells around the world.
After twenty-five years of successful trading Pamex now employs 20 people and continues to grow. Tom is a big supporter of small business in Ireland and he's very conscious of the role smaller employers play in keeping communities across the country alive, by providing jobs and creating the associated spend from those jobs into the wider community.
Tom is the consummate salesman, fronting many of his own TV and radio ads (it's in the blood, his brother is former RTE news anchor Michael Murphy). That smooth sales patter has attracted many international firms to choose Pamex to launch their existing and new healthcare products into the Irish market. Never one to let the grass grow under his feet he has also steered Pamex towards joint ventures, based in Mayo, with world renowned Ophthalmology firm Laboratoires THÉA, famous for its research and innovation.
Tom has a special request. He wants to draw on the wider Mayo diaspora to see if, anywhere in the world, there are a number of uniquely placed people with the drive to help sell De Facto Shaving Oil in their markets. It's a niche product that would add very nicely to the portfolio of someone already selling to pharmacy or other personal care businesses. An avid student of advertising and marketing practices worldwide Tom is very familiar with the slogan 'What Made Milwaukee Famous?'. (It was Shlitz beer for the pub quizzers reading this). Tom wants to put a twist on this by creating the strapline, 'What Made Mayo Famous' – the answer being De Facto Shaving Oil!
When, not if, he does, maybe then he'll finally get his invitation to the Late Late Show and all those ghosts will be laid to rest. To read more about this mystery, the book is still available online from www.mayobooks.ie.